OVERVIEW
CARE GUIDE
DELIVERY TIME
CUSTOMER REVIEWS
OVERVIEW
Each package includes: 1 wooden baby play gym, 4 wooden rings & 4 hanging felt toys. Product Features: - Strong & sturdy construction. - Easy to assemble. - Improves hand-eye co-ordination  - Boosts cognitive and motor skill development  - Enhances visual & sensory skills. - The baby gym toys can easily be removed for use as standalone toys. - Made from 100% sustainable wood - Each piece is lovingly hand-finished using high-quality materials to provide only the best for your baby.
CARE GUIDE
Hand wash felt toys in cold water using a mild detergent if needed.
DELIVERY TIME
- It takes 5 days to make and dispatch this product from our workshop.
- Shipping will take 2 to 4 days for Metro Cities and 3 to 7 days for all other locations.
Benefits of Baby Play Gyms Contents: Each package includes 1 wooden baby play gym frame, 4 wooden rings & 4 hanging felt toys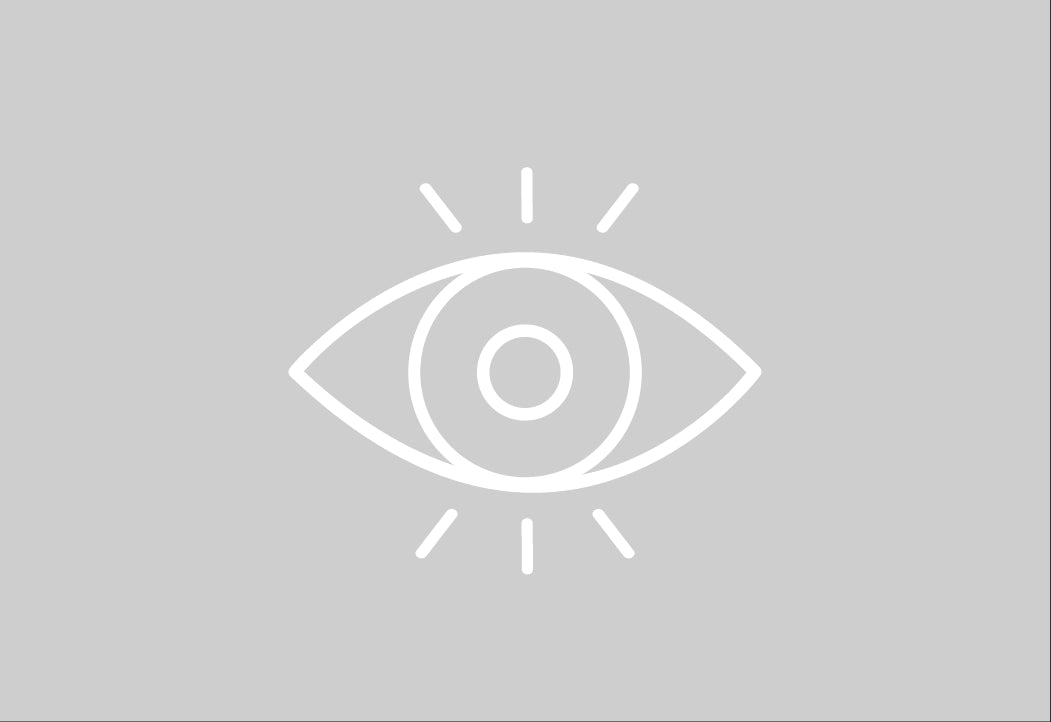 Stimulation
Sensory stimulation of sight, sound & touch through bright colors, shapes, & textures promote visual and tactile development.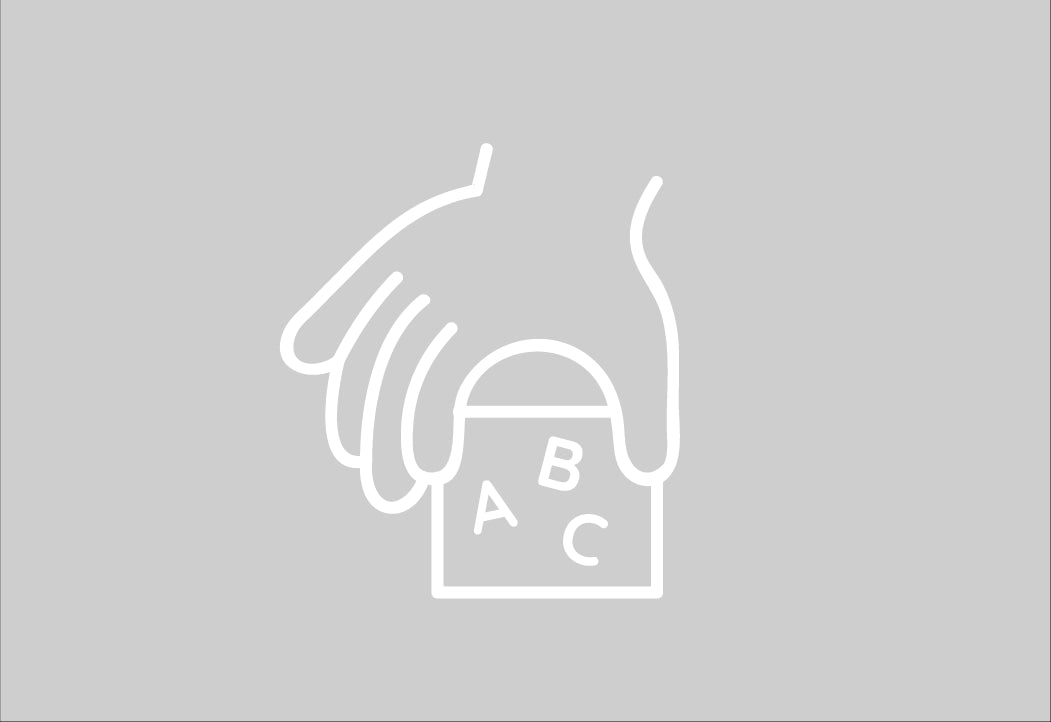 Motor Skill Development
Hanging toys let the child practice reaching, grabbing, & transferring of objects thereby developing fine motor skills and improving hand-eye coordination.
Cognitive Development
Enhanced exploration and discovery for babies, increasingly stimulating their mind and developing problem solving skills.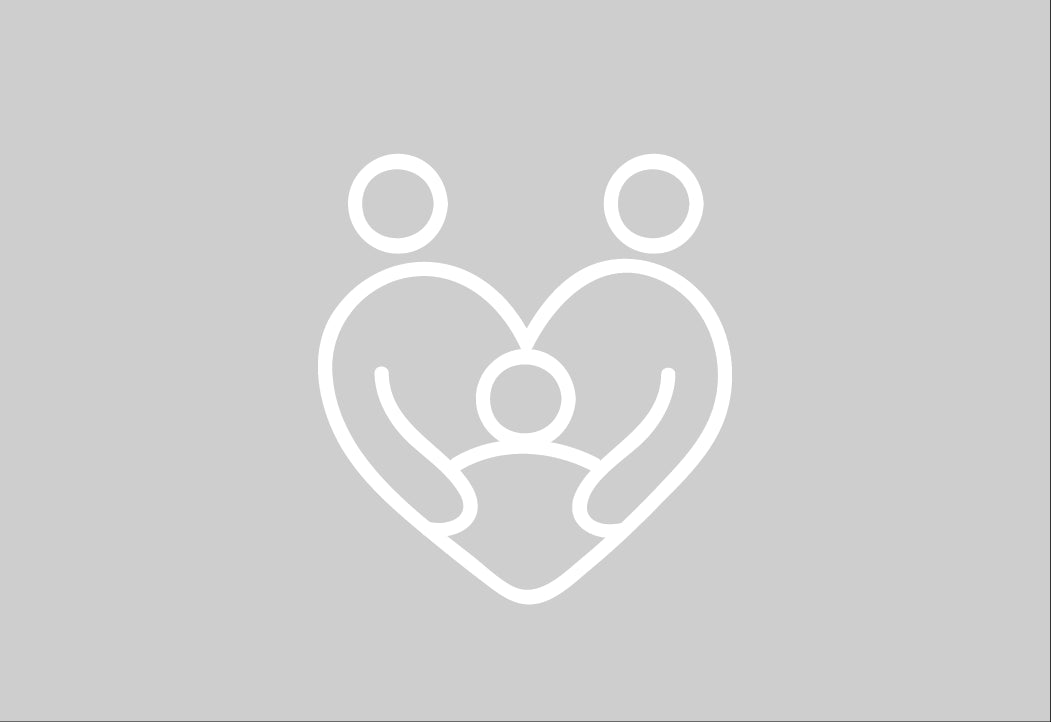 Bonding
Play gyms are a fun and interactive way to spend time together, creating lasting memories and building a stronger bond between a parent & their baby.
How to Set up A Baby Play Gym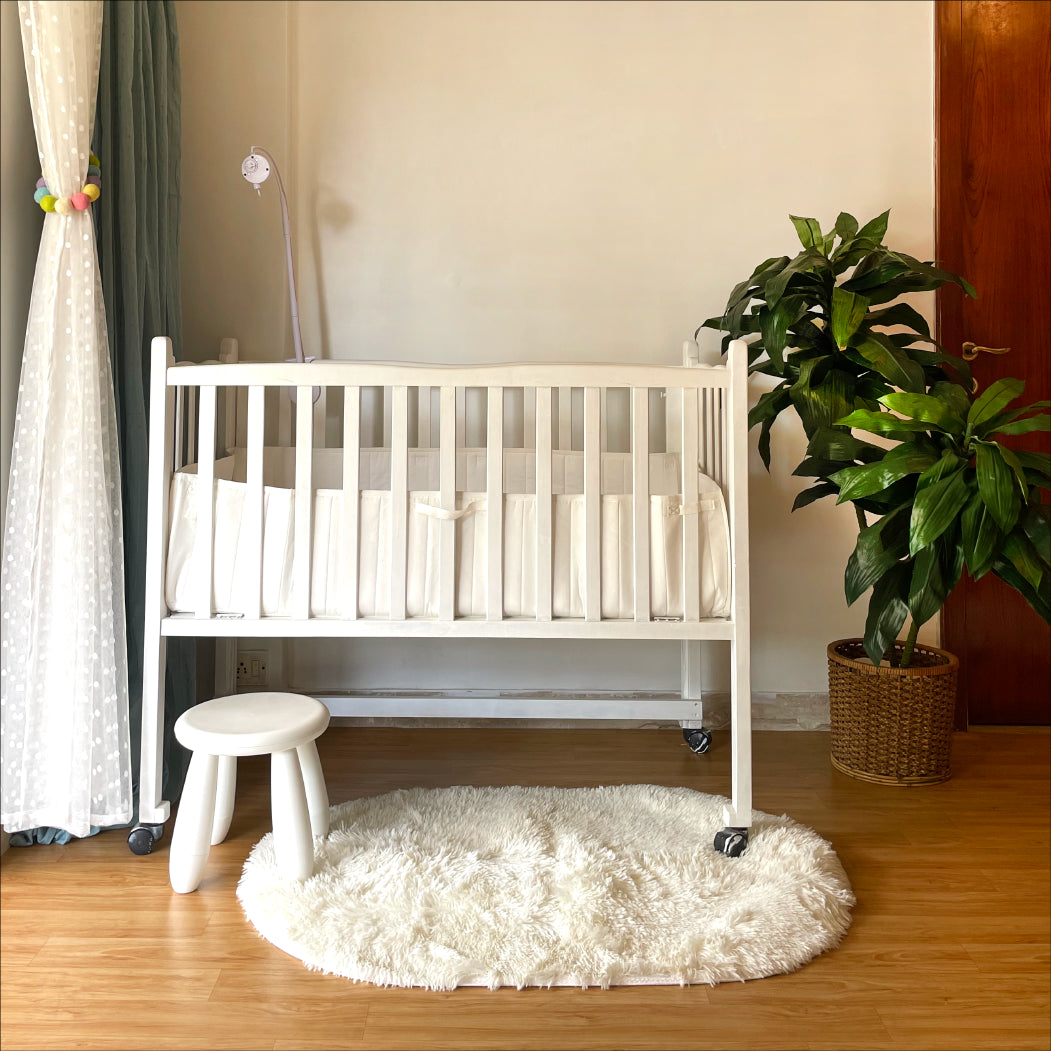 STEP 1:
Choose a safe and appropriate area to install your baby's play gym. Make sure the chosen area is away from windows, electrical cords, and other kinds of indoor hazards.
STEP 2:
Place a soft play mat or a blanket on the floor where you choose to set up the play gym for the baby to lie and play on.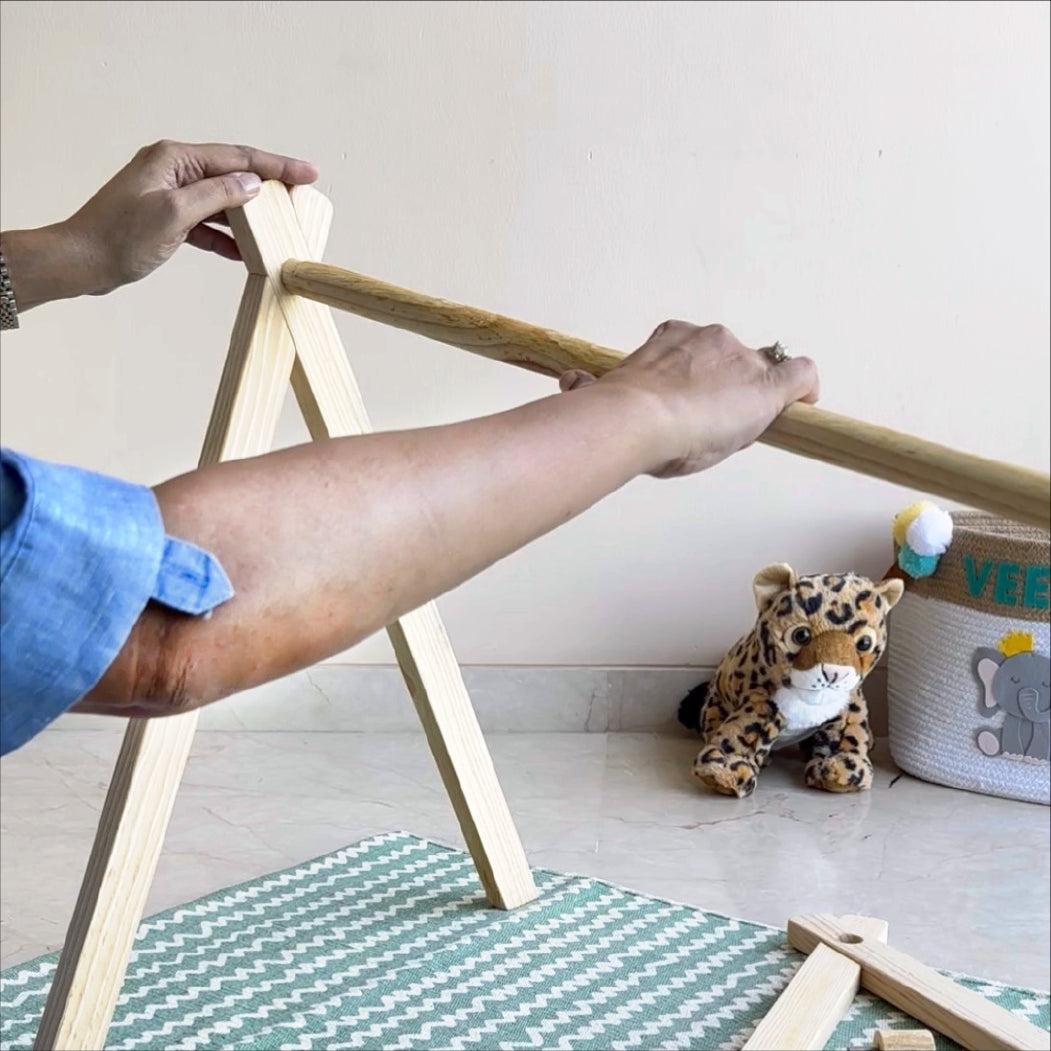 STEP 3:
Start assembling the wooden frame structure and insert the additional wooden insert to lock the first frame in place.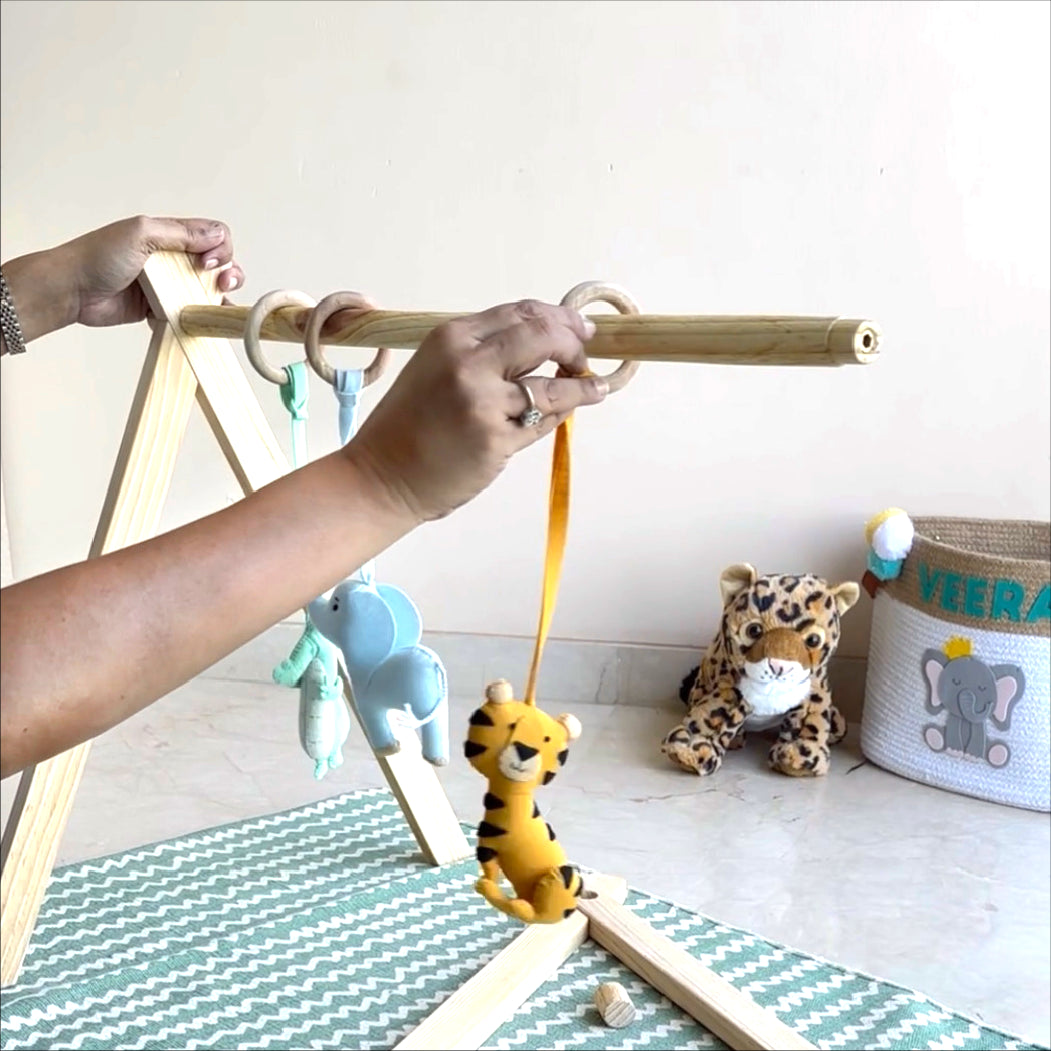 STEP 4:
Insert the wooden rod on one end of the frame. Then, start hanging the play gym toys and any other accessories onto the play gym. 
STEP 5:
Finish setting up the structure of the play gym by repeating step 3 and inserting the other end of the rod into the wooden frame.
STEP 6:
You are all set! Place additional toys around the gym to encourage the baby to explore, making sure they have no safety hazards and are age appropriate. 
Safety rules: Supervise your baby while they play with the play gym.